The Dr.-Ing. Folz Gleitlagertechnik GmbH welcomes you to its homepage!
For more than 30 years, our family company has been developing, producing and selling throughout the world wear-resistant and maintenance-free/low-maintenance plain and spherical plain bearings for swivel movements based on various metallic groups of materials.
Our plain bearing customers include well-known companies from the iron and steel industry, building and cement industry, mining, shipbuilding, from the general machine construction and the automobile trade.
We provide services regarding state-of-the-art hardening, surface and heat treatment, also in vacuum and pulse-plasma technology, always focusing on quality and customer satisfaction.
Please select a field of business or read up on general information about our Company.
Dr.-Ing. Folz Gleitlagertechnik GmbH
Matthias Nickels Str. 14-16
D- 66346 Püttlingen / Saarland
Telefon: 0 68 06 / 95 39 3 - 0
Telefax: 0 68 06 / 95 39 3 - 14
E-Mail: info@dr-ing-folz.de
Internet: www.dr-ing-folz.de
Rechtsform:
Dr.-Ing. Folz Gleitlagertechnik GmbH ist eine Gesellschaft mit beschränkter Haftung gem. GmbH-Gesetz.
Vertretungsberechtigter Geschäftsführer: Johannes Folz
Verantwortlicher gemäß § 55 Abs. 2 RStV: Johannes Folz (Anschrift wie oben)
Registergericht: Amtsgericht Völklingen
Registernummer: HRB 4848
Umsatzsteuer-Identifikationsnummer gemäß § 27 a Umsatzsteuergesetz: DE 138375208

Webdesign, Typo3 Integration, Hosting:
futureminds Webdesign Saarland
Werschweilerstr. 40
66606 St. Wendel / Saar
Homepage: www.futureminds.de
Contact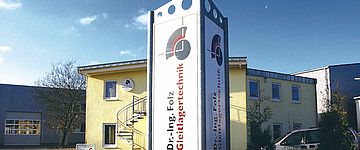 Do you have any questions? Contact us!